Following on from our match against Bath last week, we were up against Downend B. Following Ian's bold "prediction" of 3.5-2.5 we had high expectations to live up to against tough opposition. We managed to all assemble just in time at the bus stop to make our way to Downend, ensuring no man was left behind. We found their new venue, which has "Fishponds Club" written above the entrance, leaving some of to wonder if they had utilised all of their tournament winnings to buy an actual chess club building. However, despite this not being the case it was still a great venue for what was to become an exciting match.
It was a calm start as Tom "Solid President" made a smooth draw. The next result was a win from Jonas, in a very impressive game. His opponent clearly miscalculated significantly and sacrificed a Knight in the centre of the board for a "double attack" of a check on f7 and a loose rook on a8. However, Jonas is well attuned to the rules of chess and was able to simply castle to evade both threats simultaneously, leaving him a piece up.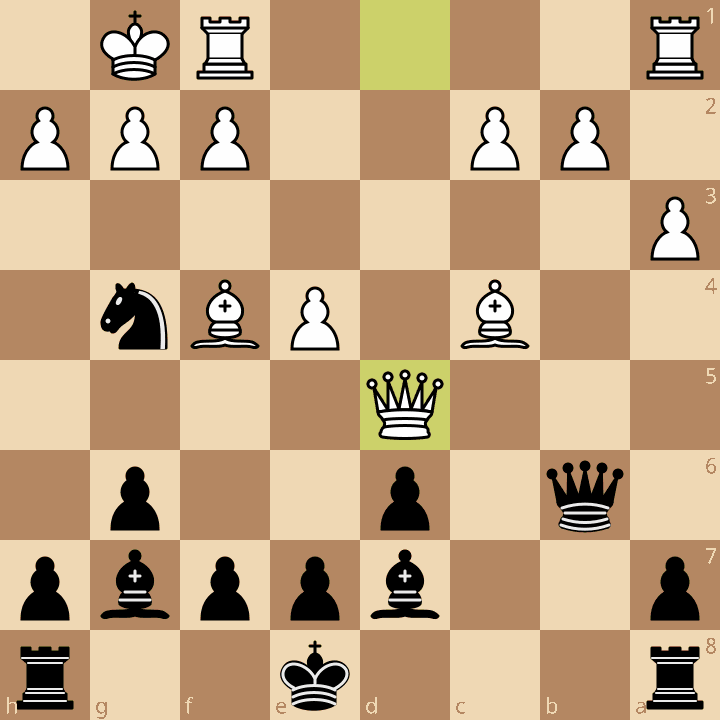 This was a great way to start the match and things only got better from here when Ian, in classic Gallaghian style, also sacrificed a knight (far less dubious than the sack against Jonas, although perhaps still slightly dubious). His opponent immediately folded and played the wrong move, allowing a nice discovery for Ian to win his Queen. Ian converted perfectly and a few moves later the game was over. This left the score 2.5 – 0.5 to the University and based on the other games it seemed we were in strong position to win the match.
I was next to finish, after my game against Indy simplified to a completely drawn position. We both felt as if I had a slight advantage, but through accurate play he was able to neutralise everything. This left two games remaining: Dan and Zachary, where we only needed a draw to secure the match win.
First to finish was Dan, who played a great game with the black pieces smoothly converting his advantage which he held throughout following classy strategic play in the opening. He found a nice, picturesque way to conclude the game after establishing 2 connected passers.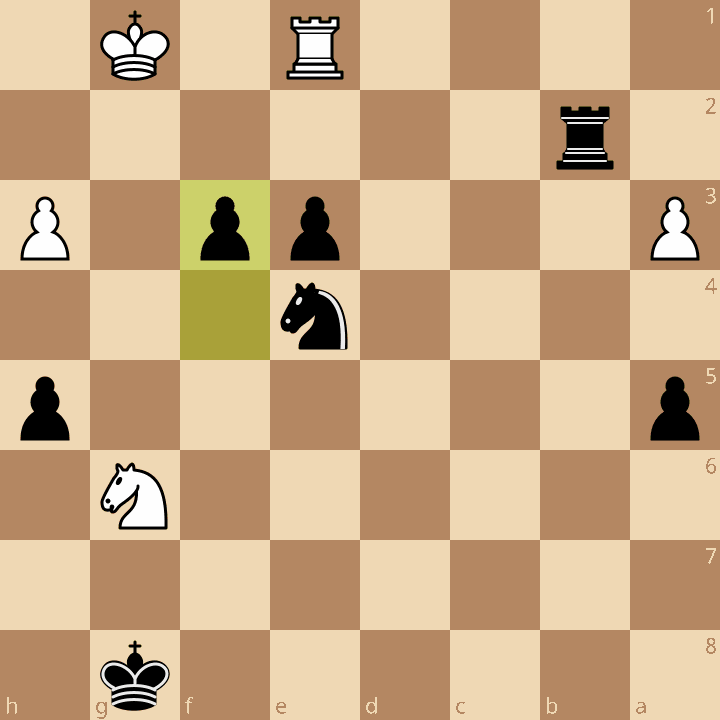 Finally, Zachary managed to draw after fending off an always well prepared Oli Stubbs. This continues his excellent run of results and high quality chess.
The final score of 4.5 – 1.5 is a great result and reflects the high level of play from all members of the team on the night. This puts us in a nice position in terms of league standing, currently in second place (although Horfield still have a game to play in hand).
We had a little time to analyze with our opponents after the games, before we had to make a run for the bus back. Personally, I was exhausted and a little hungry so was disappointed not to get a chance to visit the Thai place we'd spotted on the way back, but there's always next time. We managed to get the bus back on time and spent it reflecting on the match and hearing an underwhelming story which had been built up for the last two weeks, which was adequately disappointing to all those who had to listen.
Next up we have Clifton and their 2 IMs, who stand between us and our shot at the title. To continue tradition I'll make a prediction that a total of 6 points will be distributed on the night.